Grenada     |   Spice Island Beach Resort   |    Laluna    |     Calabash Grenada Hotel
Coyaba Beach Resort       |       Kalinago Beach Resort      |     Mount Hartman Bay Estate

The charming island of Grenada is located north of Trinidad and Tobago and have the distinction of owning two of the magnificent islands in the Grenadines. Grenada is a delightful vacation spot for sailing, hiking, whale and flying fish watching. There are some amazing beaches in Grenada. Also, it is a place that will allow you to interact with locals and enjoy their lovable presence. This is one of the remarkable Eco-tourism tropical vacation spots in the Caribbean.
St.Vincent and the Grenadines | Buccament Bay Resort  |  Tamarind Beach Hotel
Rich View Hotel| The Islander's Inn | Palm Island Resort | Raffles Resort Canouan

Directly north of the Grenada lays the charming territory of St. Vincent and the Grenadines which is a place of exciting sailing and volcanic attractions. The islands of the Grenadines are some special Caribbean tropical vacation spots for visitors who need quiet romantic private island to relax and enjoy. St. Vincent and the Grenadines will allow you to enjoy some exceptional hiking experiences while having the opportunity to go on some fascinating island hopping adventures to the luxurious Grenadines destinations.
Barbados     Treasure Beach Hotel     |      Sea Breeze Beach Hotel     |   Hilton Barbados Resort

The breathtaking country of Barbados is the next island on your journey. It is located directly east of St. Vincent and the Grenadines and south east of St. Lucia. This stylish tropical vacation spot is the only territory that is completely surrounded by the Atlantic Ocean. Barbados is one of the most enchanting islands from a bird's-eye-view and has some of the most prestigous beaches in the Caribbean. The country is a place you will enjoy for its brilliant marine attractions, lovely resorts and marvellous opportunities surfing and windsurfing.
St.Lucia |  Royal by Rex Resorts |  Bay Gardens Beach Resort | Blu St. Lucia | The Landings
Further north of St. Vincent and the Grenadines and north west of Barbados is the extremely enjoyable tropical vacation island of St.Lucia. This island is another fantastic Eco-tourism destination. It has some of the most captivating tropical vacation spots in that Caribbean and the world. The country is a place of the many lovely restaurants that are great spots when touring the island.
Martinique |  Hotel Bakoua Martinique    |    Hotel La Pagerie   |   Hotel La Bateliere
Go further north of St. Lucia is the first extraordinarily pleasant French Caribbean island of Martinique. This is another charming destination for Eco-tourism attractions. Martinique is one of the closest places you of can find to give you an extremely delightful taste of what the European country of France is really like with its shops in the capital that give a similar experience to that of the shopping in France.
Dominica | Firefly Cottage | Fort Young Hotel |Hibiscus Valley Inn|  Rosalie Bay Resort 

Moving along to the most adorable tropical vacation spots of Dominica which is north of Martinique. Dominica provides some fantastic whale watching  adventure experiences along with impressive tropical vacation spots in the region. Amazingly, the island has one of the only living indigenous population in the Caribbean. The Caribs as they are called will give you breathtaking insights on their astonishing indigenous Caribbean culture and practices.
Guadeloupe | Mahogany Hotel |  Canella Beach Hotel | Hotel Auberge Mgallery Collection
Dominica is a lovable place, but we have to move on the stunning butterfly shape French Caribbean island of Guadeloupe. This island another tropical  vacation spot with extraordinary Eco-tourism attractions and beaches. In addition, Guadeloupe is comprised of some delightful small island that are referred to as the "Pearls of the French West Indies." These of terrific places to go island hopping and sailing.
Antigua and Barbuda |Rock Cottage  |Cove Suites | Cocobay Resort  |  Hermitage Bay

Journeying northward of Guadeloupe you will find Antigua and Barbuda. However, you will encounter the volcanic English dependent island of Montserant is located northwest of Guadeloupe as well. The island of Antigua is a place of many beaches and magnificent resorts. It is one of the destinations that is always desirable for family and especially romantic vacation with its many astonishing luxury vacation resorts. Antigua is a place that amazing destination that give you access to Montserant, the island with an interesting active volcano.
St. Kitts and Nevis |Nisbet Beach Club | Montpelier Plantation | Ottleys Plantation Inn

Directly west of Antigua is the smallest independent territory in the western hemisphere of St. Kitts and Nevis. This twin island vacation destination is cherished for its rich colonial structures and its quiet nature. It is one of the tropical vacation spots you can choose for an enjoyable secluded romantic vacation with some classic small resorts.
St. Martin  | Alamanda Resort  | Hotel La Plantation  |  Esmeralda Resort  |  Hotel Beach Plaza
Moving along north of St. Kitts and Nevis you will find the one of the most amazing small islands in the Caribbean of St. Martin. Unbelievably, this small island is both a Dutch and French territory. The delightful northern section is French and the fantastic southern section is Dutch. It is another well-liked Caribbean tropical vacation spot with enjoyable beaches, resorts and a unique cultural mix that you will really enjoy. In passing, we must mention the island of Saba and St. Bart's which are located just off the coast of St. Martin which are also incredible small vacation spots to choose or to go island hopping when you are in St. Martin.
Anguilla  | Cap Juluca Hotel | Viceroy Anguilla Hotel | CuisinArt Hotel and Spa

Your final delightful northward journey will take you to the island of Anguilla which is a matchless tropical vacation spot for exceptional beaches and dining options. Anguilla has a number of specular resorts and some world-class pink sandy beaches for you to enjoy. This island a place you will find excellent in all forms of luxury and romantic vacation.
United States | Point Pleasant Resort | The Mafolie Hotel  | Sapphire Village Resort 
British Virgin Islands | Peter Island Resort|  Scrub Island Resort and Spa  |  Bitter End Yacht Club

We can now work our way westward to the charming United States and British Virgin Islands. These are some of the most sensational sailing destinations in the world. They are just amazing vacation islands for any form of island hopping adventures you will want to enjoy in the Caribbean. You will also find some amazing secluded private islands and resorts in the two territories, as well.
Puerto Rico  |  InterContinental San Juan |  Ritz-Carlton, San Juan |  The Beach House Hotel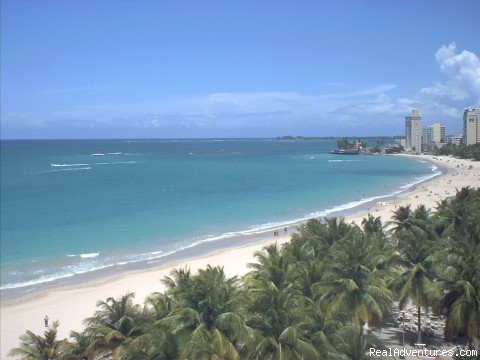 Going westward of the United States and British Virgin Islands is the country of Puerto Rico which is one of the Spanish speaking islands in the Caribbean. This tropical vacation spot is a place where you will find amazing resorts and an interesting Spanish culture that is blended with the American way of life. It is a place of excellent colonial and modern infrastructure.